Custom Colors
*Pick your own colors for our designs using the form in each listing and upon purchase we will send you a "Final Proof" illustration for you to give the go ahead before construction. The proof image will be sent within 2 business days.*
Bamboo - Choose your own colors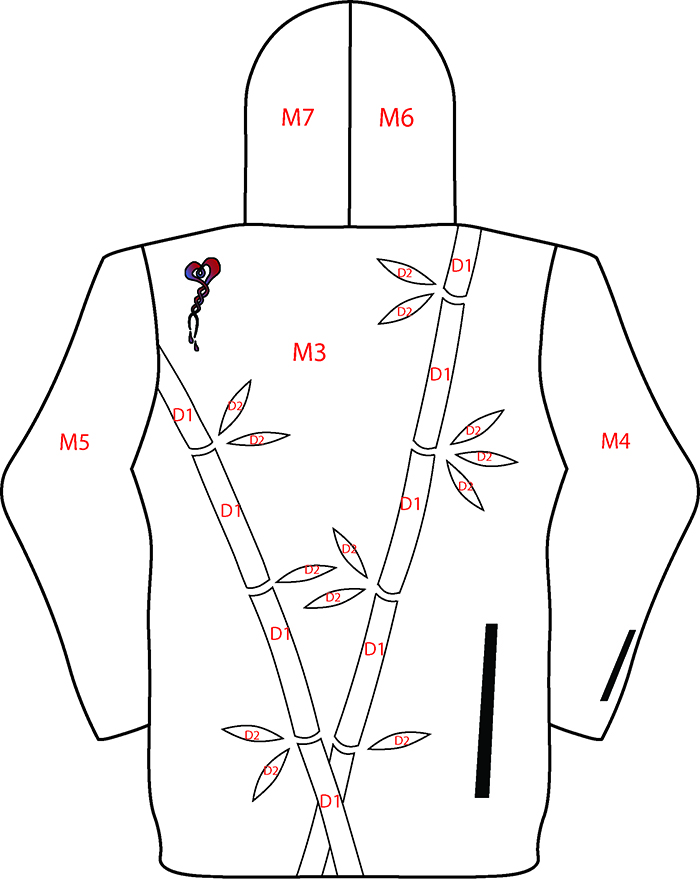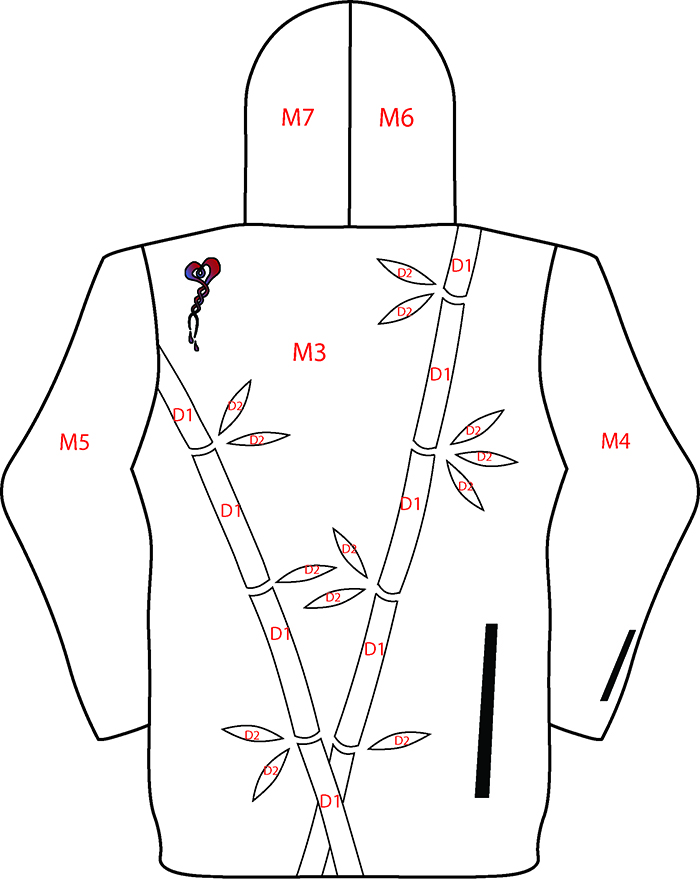 Bamboo - Choose your own colors
*Don't Forget To Fill Out & Submit The Form Below*
Garment Style (Details Below Form):
Waist Finish (Details Below Form):
"Notice that the stiffest tree is most easily cracked, while the bamboo or willow survives by bending with the wind"
-Bruce Lee
Look to nature for wisdom and guidance. Bamboo reminds us that what appears weak can really be strong; It bends but resists breaking, Its roots are strong yet it is flexible, and its committed to growth and renewal. Free Your Spirit, flexibility in life will help regenerate and renew your passions that have faded from view.
All of our products are Hand-Made in Silverthorne, Colorado and have been put through rigorous testing throughout the Rocky and San Juan Mountains. This outerwear will keep you dry and most of all warm, no matter where you choose to play!
Garment Style Descriptions
6oz. Insulated Jacket: This Jacket uses our heaviest duty insulation to keep a higher loft in our jacket. It will keep you warm on the coldest days and nights throughout the Winter. The insulation will keep you extremely warm while our vents and breathable nylon allow you to regulate your temperature on the warmer days. PrimaLoft® 6 oz. Silver is one of the highest performing insulations on the market for warmth, water resistance, softness, and compressibility. Its ultra-fine fibers form tiny air pockets to trap body heat and as a synthetic insulation its both lighter and dries faster than goose down. (View photos below for more information)
3oz. Insulated Jacket: This Jacket uses our medium weight insulation to keep enough space for layering under your jacket. Its perfect for everything from the Spring through Fall. The insulation will keep you extremely warm while our vents and breathable nylon allow you to regulate your temperature on the warmer days. PrimaLoft® 3 oz. Silver is one of the highest performing insulations on the market for warmth, water resistance, softness, and compressibility. Its ultra-fine fibers form tiny air pockets to trap body heat and as a synthetic insulation it's both lighter and dries faster than goose down.(View photos below for more information)
Shell: This Jacket uses our highest quality nylons to keep you completely dry no matter the conditions. As a shell it does not contain insulation, however the nylon with athletic mesh interior will give you protection from the elements and the cold. Layer underneath for additional warmth.(View photos below for more information)
Vest: This Vest uses our heaviest duty insulation to keep a higher loft in our vest. It will keep you warm on those chilly days and nights from Spring through Fall. Keep your core temperature warm while your exposed arms keep you that perfect temperature. PrimaLoft® 6 oz. Silver is one of the highest performing insulations on the market for warmth, water resistance, softness, and compressibility. Its ultra-fine fibers form tiny air pockets to trap body heat and as a synthetic insulation its both lighter and dries faster than goose down.(View photos below for more information)